Ah, the allure of venturing out on fall day trips in western North Carolina! Such pilgrimages beckon intrepid souls, the seekers of natural beauty, and those yearning to transcend the humdrum of daily existence.
As the summer haze dissipates, the verdant foliage transforms into a kaleidoscope of fiery reds, burnt oranges, and golden yellows. The Blue Ridge Mountains, shrouded in an ethereal mist, become a canvas of awe-inspiring grandeur. Here, the exhilarating journey of discovery unfolds as one traverses winding roads that meander through quaint towns and past cascading waterfalls. The air carries the faint scent of wood smoke, and the sound of leaves crunching underfoot adds a symphony of autumnal delight.
It is in these moments that time seems suspended, as the magnificent tapestry of nature unfolds before eager eyes. Western North Carolina in the fall is a sanctuary for the wanderers, a sanctuary where the soul is nourished, and the spirit finds solace in the embrace of breathtaking landscapes.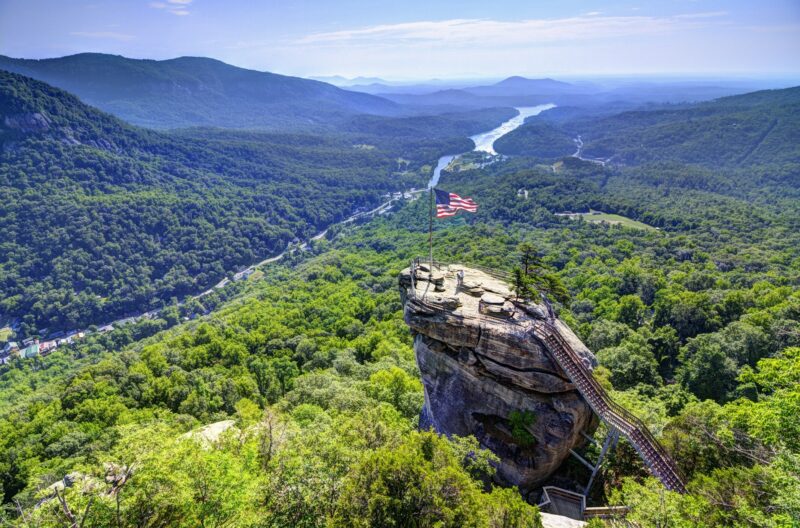 Chimney Rock Park
U.S. Routes 64 and 74
Chimney Rock, NC 28720
Telephone: (828) 625-4764
www.chimneyrockpark.com
For as long as there have been people in Hickory Nut Gorge not far from Asheville, there has been fascination with the towering monolith known as Chimney Rock. Take the elevator which rises inside the mountain or scale the stairs from the parking lot to the top.
Grandfather Mountain
Post Office Box 129
Linville, NC 28646
Telephone: (828) 733-2013
www.grandfather.com

Grandfather Mountain is the site of one of North Carolina's most fascinating and famous landscapes. Your classes can also explore the extensive collection of exotic mountain wildlife.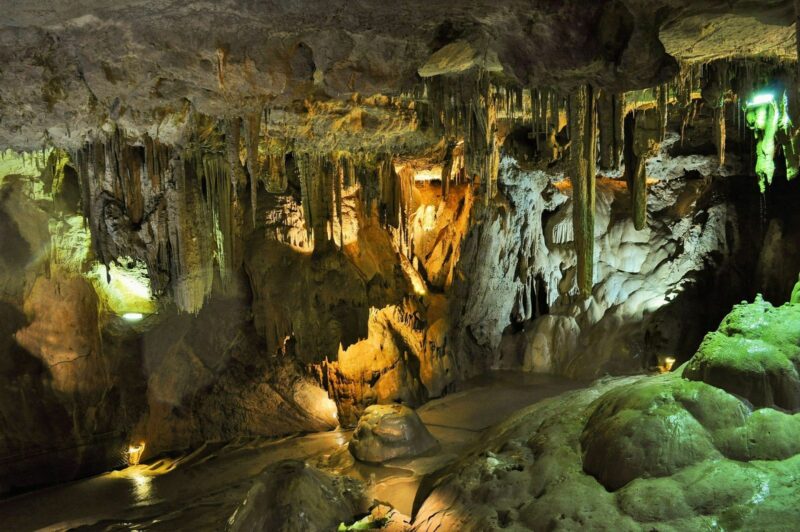 Linville Caverns
Post Office Box 567
Marion, NC 28752
Telephone: (800) 419-0540
www.linvillecaverns.com

Deep inside Humpback Mountain is an active, natural limestone cavern with new rock constantly growing and forming. Your kids will be amazed at the natural columns, draperies, canopies, straws, icicle-like formations and other natural wonders.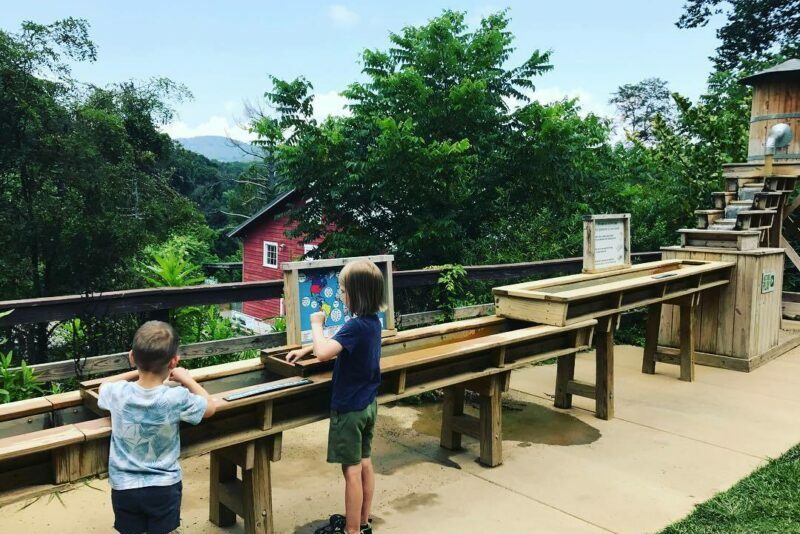 Western North Carolina Nature Center
75 Gashes Creek Road
Asheville, NC 28805
Telephone: (828) 298-5600
www.wildwnc.org

This living museum exhibits the many animals indigenous to the wilds of Southern Appalachia, providing school groups a unique opportunity to discover and learn about the area's rich natural heritage. It's an excellent opportunity to experience exciting, close encounters with living wildlife.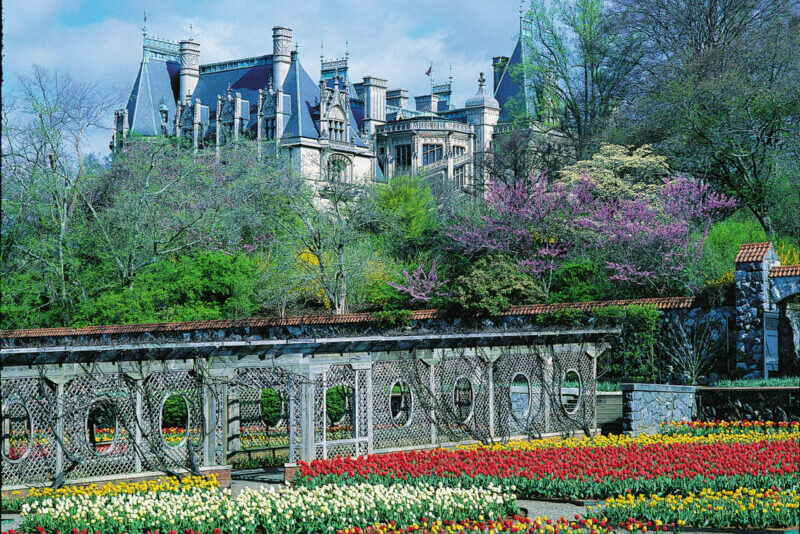 Biltmore Estate and Gardens
One North Pack Square
Asheville, NC 28801
Telephone: (828) 274-6720
www.biltmore.com

Your class will be enchanted with a visit to America's castle, the home of George Vanderbilt built between 1862 and 1914. From the gargoyles adorning the exterior to the extensive collection of art and furniture from around the world, Biltmore is an educational experience for kids of all ages.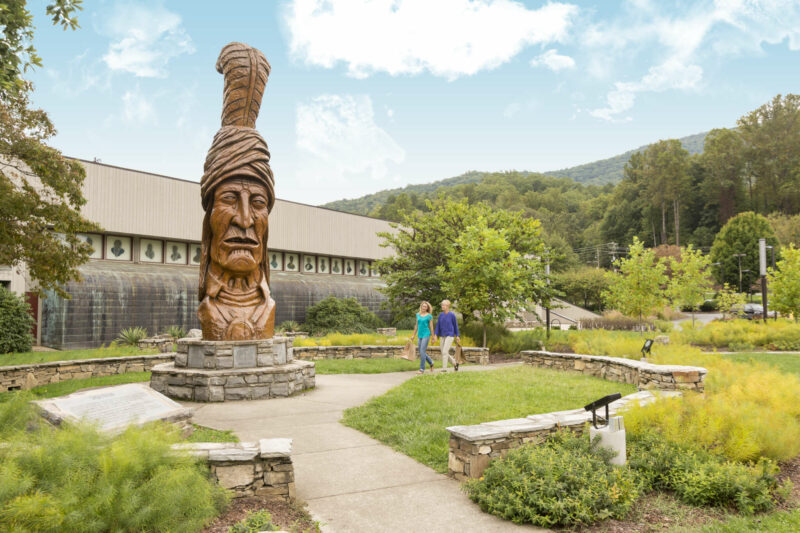 Museum of the Cherokee Indian
Highway 441 and Drama Road
Cherokee, NC 28719
Telephone: (828) 497-3481
www.cherokeemuseum.org

Totally renovated in 1998, the Museum combines high-tech wizardry with an extensive artifact collection. Cherokee storytellers trace the area's history from prehistoric times through the arrival of Native Americans and white settlers, the Revolutionary War, the Trail of Tears, and up to today.
Pack Place
1 South Pack Square
Asheville, NC 28801
Telephone: (828) 257-4500
Pack Place
Located in historic downtown Asheville, this amazing multi-purpose facility includes the Colburn Gem and Mineral Museum, Diana Worthen Theatre, YMI Cultural Center, The Health Adventure, and the Asheville Art Museum all in one convenient location.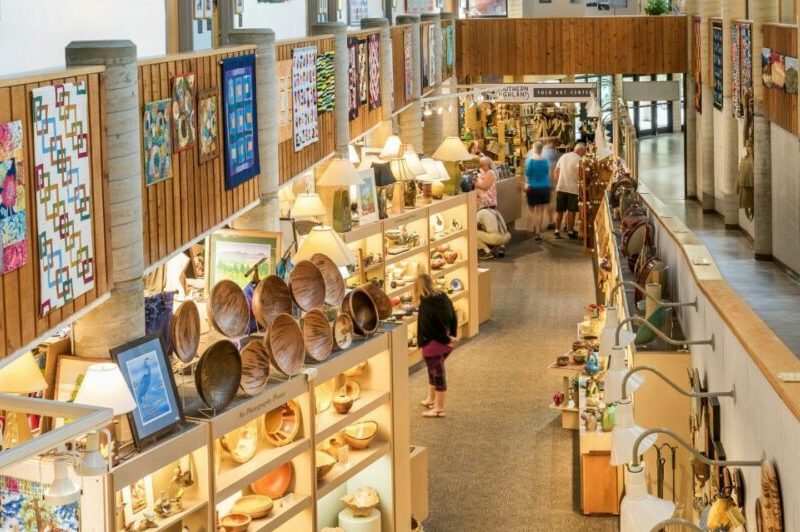 Southern Highland Craft Guild
Post Office Box 9545
Asheville, NC 28815
Telephone: (828) 298-7928
www.southernhighlandguild.org

The Center houses changing exhibition galleries showing traditional and contemporary crafts of regional, national and international significance. The permanent collection dates back to the early days of the 20th century.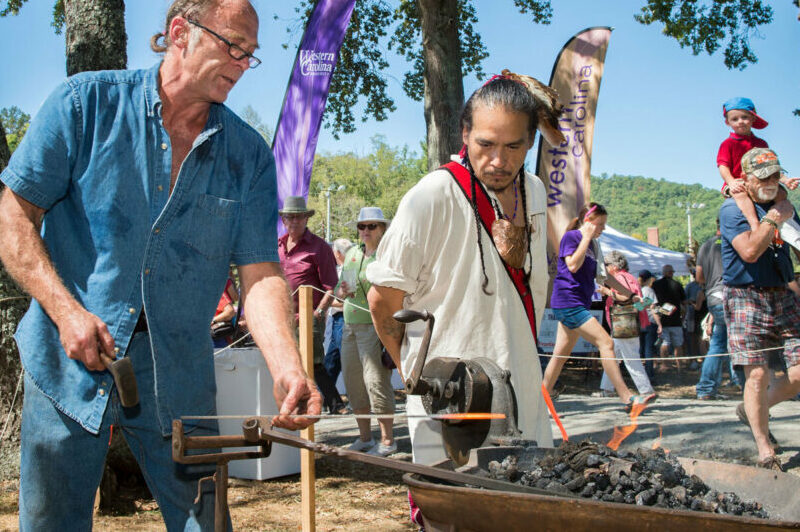 Mountain Heritage Center
Western Carolina University
Cullowhee, NC 28723
Telephone: (828) 227-7129
www.wcu.edu/engage/mountain-heritage-center

This regional museum features an extensive collection of some 10,000 household items, tools and Native American artifacts depicting Southern Appalachia's storied history and culture.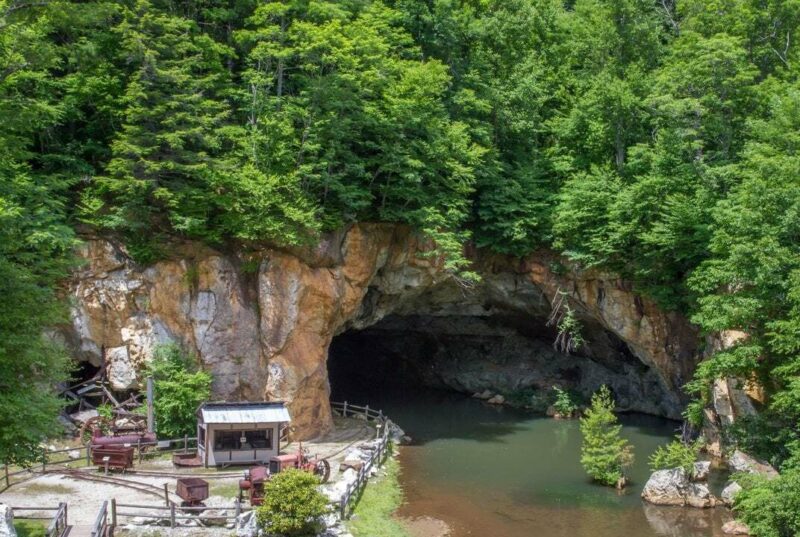 Emerald Village
Post Office Box 98
Little Switzerland, NC 28749
Telephone: (828) 765-6463
www.emeraldvillage.com/

In this famous historical mining area near the Blue Ridge Parkway, 45 different rocks, minerals and gems have been found including Uranium and fluorescent minerals. The Mining Museum is located underground in a real mine, and the Gemstone Mine guarantees a find every time.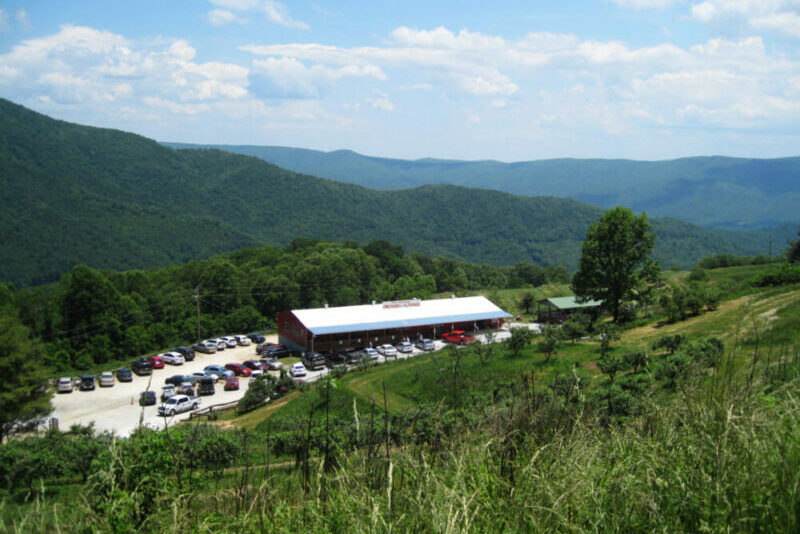 Orchard at Altapass
Blue Ridge Parkway, Milepost 328.3
Near Spruce Pine, NC
Telephone: (888) 765-9531
www.altapassorchard.com
This living history museum illustrates the history of a choice part of Appalachian culture. In addition to the century-old orchard, school groups will find handmade functional mountain handicrafts, a wetlands garden, and butterfly garden.
Bryson City, NC 28725
Telephone: (800) 872-4681
www.gsmr.com/

The popular 34-mile Tuckasegee River excursion aboard the Great Smoky Mountains Railroad between Dillsboro and Bryson City takes your group through the famous 100-year-old Cowee Tunnel, providing a perfect opportunity for a history or geography lesson. The history of the railroad and the lore of yesteryear take on new life as kids experience the railroad firsthand.
Highway 26
Spruce Pine, NC 28777
Telephone: (888) 817-5829
www.gemmountain.com

Come prospect for your own gemstones in a safe and comfortable atmosphere with modern gem-washing facilities. The Mine can accommodate up to 150 people at a time. The Sands of Time Museum is an added feature of Gem Mountain. Group packages available.
Santa's Land
Soco Road
Cherokee, NC 28719
Telephone: (828) 497-9191
www.santaslandnc.net

Santa's Land is a theme park with a wealth of opportunities for learning. Zoo Land holds the largest collection of animals in the Smokies. Your children can visit with Santa Claus and get a "Good Behavior" diploma, see an operating grist mill and enjoy the live magic show at the Jingle Bell Theatre.
Tweetsie Railroad
U.S. Highway 321, 296 Tweetsie Railroad
Blowing Rock, NC 28605
Telephone: (828) 264-9061
www.tweetsie.com

Your kids will enjoy a thrilling Wild West train ride, bluegrass music, mountain clogging show, railroad museum, blacksmith shop, and arcade games at North Carolina's first theme park.