Your clicks make a difference. When you buy something from the links on our site, we may earn an affiliate commission at no additional cost to you.


Do you dare to cross the wobbly cable bridge, some 420 feet above the gorge?
Caesars Head State Park received its name due to a similarity in appearance to the profile of Julius Caesar himself, though even the emperor himself may not have been brave enough to walk across the Raven Cliff Falls Suspension Bridge, one of the most frequented areas of Caesars Head State Park.
The trail to reach the bridge is four miles through the Mountain Bridge Wilderness Area – those who have trekked it would likely describe it as "moderately strenuous," though families with younger children frequently manage the trail just fine. The majority of the hike is flat and there are shelters available for snacks.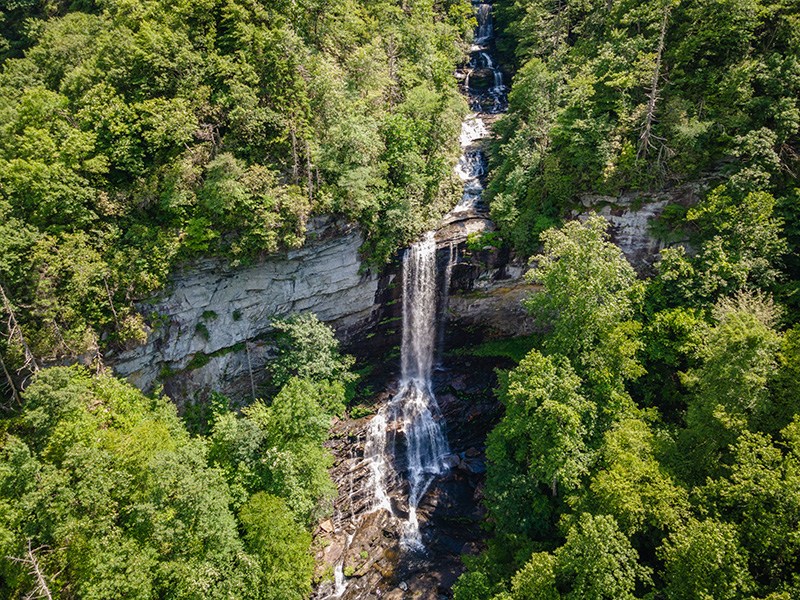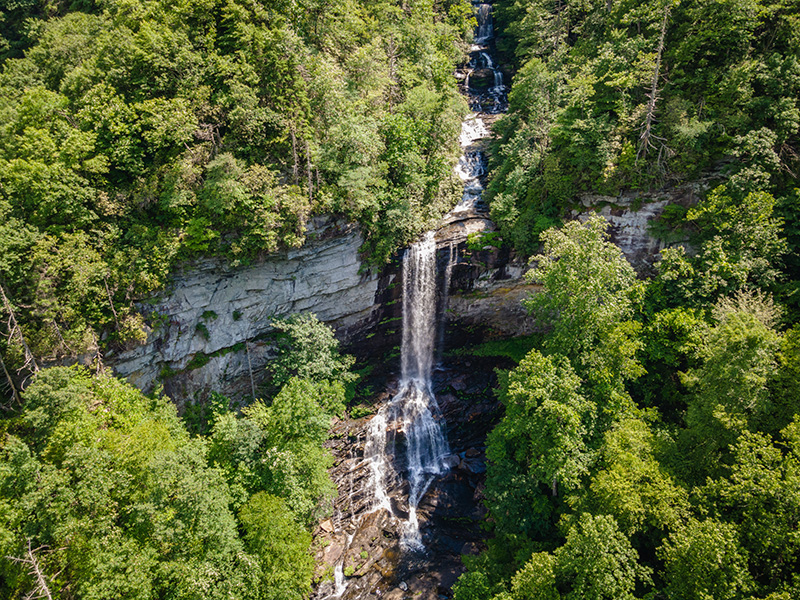 Standing in the middle of the suspension bridge, one might start to feel a little queasy or uneasy – just look up to stare at the dazzling gorge, with the water rushing so forcefully that you may even feel the mist from where you're standing! And though you may wobble and feel that the ground is falling from underneath you at 420 feet high, you'll make it to the other side if you keep putting one foot in front of the other.
Know Before You Go:
The bridge trail starts on the side of the highway opposite the parking lot.
Thrill-o-Meter:  6/10
Ages: This is a great all-ages activity!
Where: Cleveland, SC
When: 9 AM to 9 PM during Daylight Savings Time; 9 AM to 6 PM for the remainder of the year (trails close one hour before dark)
Cost: The parking fee is $2 per adult, $1.25 per South Carolina senior, and free for children 15 years and under
Guide: Raven Cliff Falls – self guided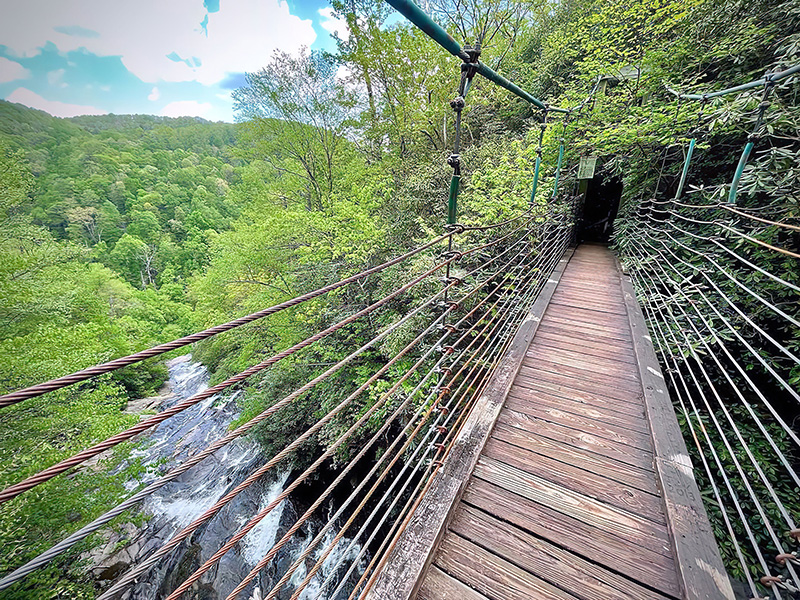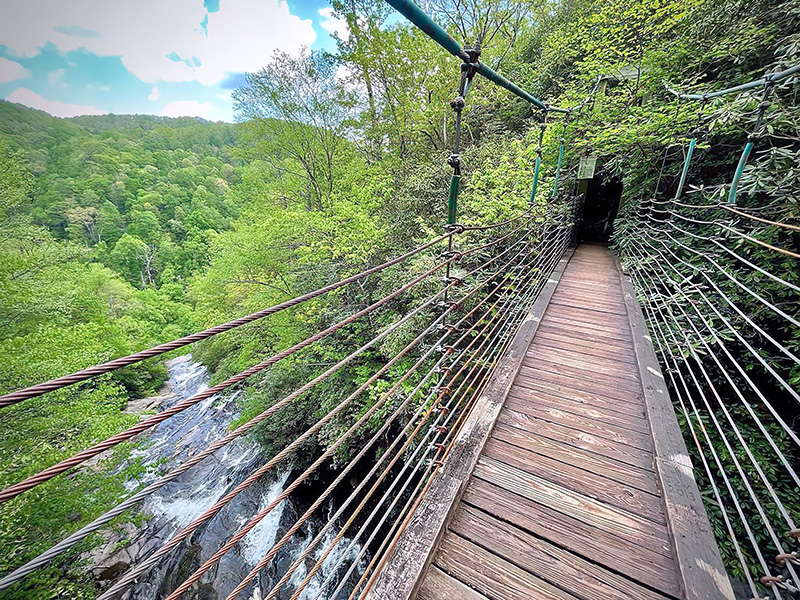 Photo by @llrudkinminiotTestimonial: The Raven Cliffs Falls suspension bridge is one of the most amazing sights in South Carolina. To gaze down upon the 420 feet of water that falls below the bridge is truly breathtaking. This is one of the best hikes in South Carolina! (Tim Todd, Goose Creek, SC)
Testimonial : At the end of June 2021, we hiked Raven Cliff at Caesar's Head State Park in upstate South Carolina. This waterfall is truly spectacular. It drops 420 ft. into the gorge. We hiked to the suspension bridge and back: Raven Cliff Falls Trail (#11) and Gum Gap Trail (#13). We stopped at the overlook first to admire the waterfall from afar. If you look at the long-distance waterfall photo featured above, you can see the suspension bridge as a horizontal line over the waterfall in the top center of the photo. The suspension bridge is located at the top of the fall. The hike to the bridge and back was about 8 miles, we saw wild azaleas and other wildflowers. I was tired by the time we got back to our cars even though we did not hike the difficult dismal trail. I would describe this hike as moderately difficult. (Sylvie Feghali Smith, SC)