If it's a kid-friendly itinerary you're hoping to plan, we've created a great trail of museums and activities that will fill your day with adventure and learning opportunities.
In total, the trail covers 1.7 miles of walking (not including the walking you'll do at each destination). So, put on some comfortable shoes and get ready for some laughs, lessons, and yummy treats. 
Marbles Kids Museum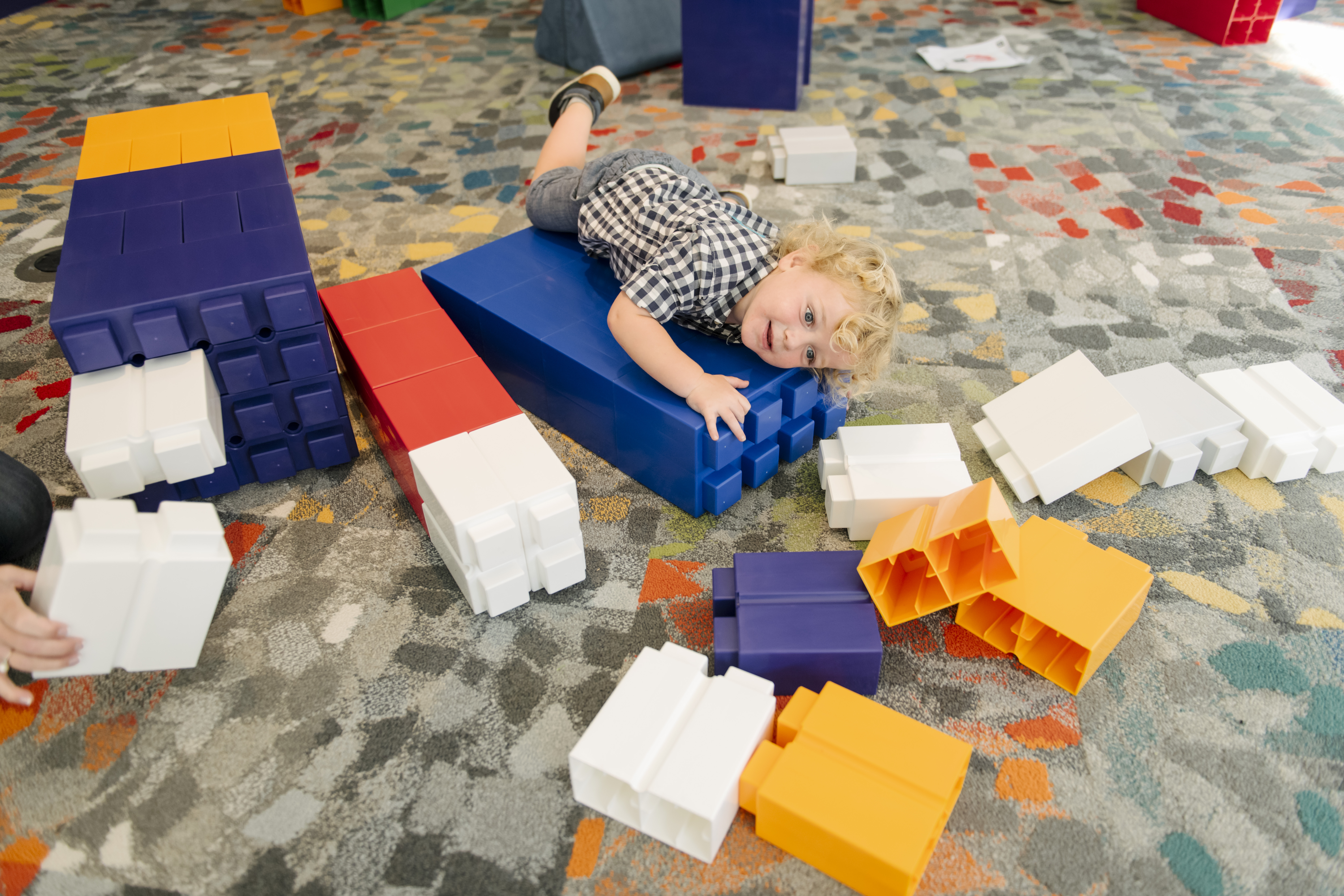 The day starts out at Marbles Kids Museum. This nonprofit museum in the heart of downtown Raleigh has been entertaining families since 2007. Marbles encourages kids to use their brains to pick up new skills and knowledge through play. 
The museum opens at 10:00 am (early entry at 9:00 am on weekends for members), so you can have a slow start to your morning. Admission is $9 per person (tickets must be pre-purchased). 
Some of the most popular Marbles Kids Museum exhibits are below: 
IdeaWorks – Here, guests can design and build cars, castles, and structures. Race your own hand-built car or tinker with a workbench featuring saws, drills, and safety goggles.

Power2Play – This exhibit features several different active sports games including balance boards to practice surfing, a "center ice" rink to try your hand at hockey, and a supersized basketball net. Plus, there's a kitchen to fuel your kids' energy with healthy "food" options.

Stepnotes – A fun and unique musical experience, Stepnotes allows guests to play the piano with their feet as they walk from floor 1 to floor 2 and back.
Moore Square

After working up an appetite, head outside to Moore Square for some fresh air and a lunch break. Moore Square is located directly in front of the main entrance to Marbles, just a few shorts steps away. Simply cross East Hargett Street and you've arrived!
This little park right in the heart of downtown Raleigh has lots of open green space that is perfect for a picnic! Or, if you prefer not to have to plan and pack a picnic, you can grab a burger right in the park at Square Burger. Square Burger's menu goes beyond burgers to include hot dogs, salads, and sandwiches. 
Moore Square has been a gathering place in downtown since 1792, but received a facelift in recent years. The park now features an interactive water feature and a well-kept large, green lawn where events are held year-round. 
Videri Chocolate Factory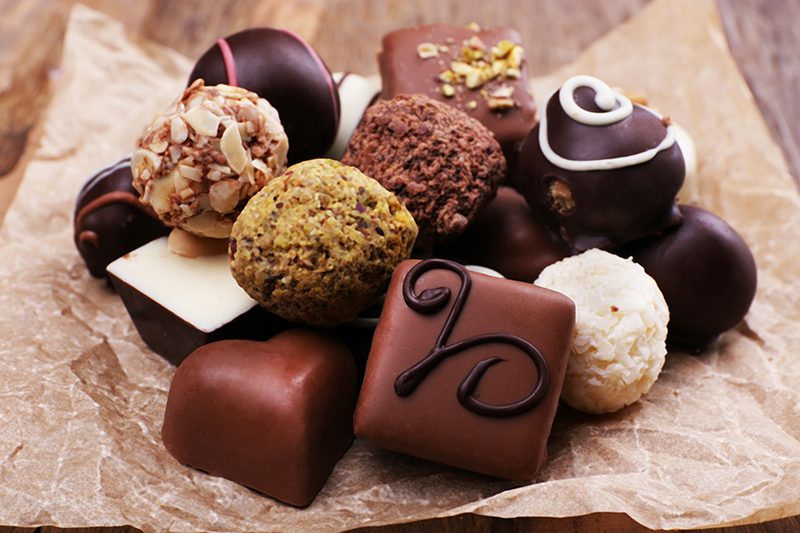 After lunch, it's time for some dessert and a tour of the Videri Chocolate Factory. This leg of the trail is approximately a 13-minute walk or a 0.6-mile distance. 
The factory provides free self-guided tours which allows guests to see the chocolate-making process. Families are always wowed by the complicated steps it takes to make these beautiful, artisan chocolates.
After the tour, be sure to grab a tasty treat for yourself! Videri offers coffee, hot chocolate, soft-serve ice cream, and several chocolate options including bars and truffles. 
North Carolina State Capitol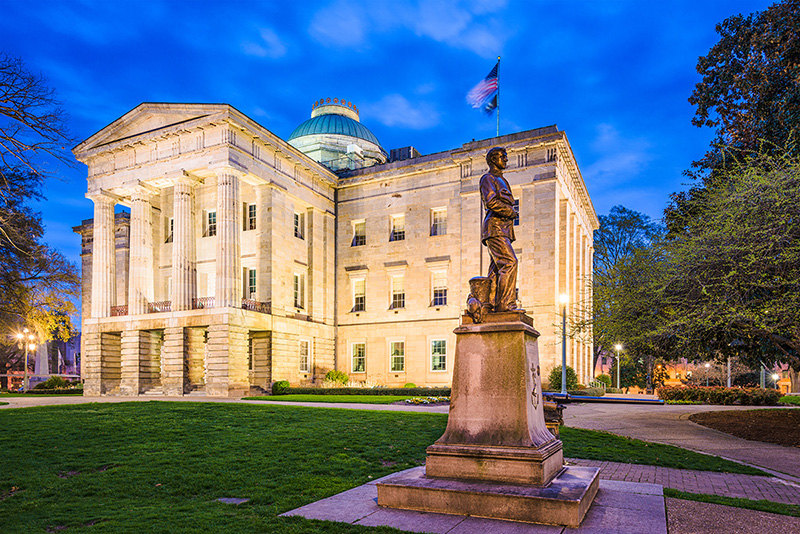 Now that you're full from your picnic and delicious desserts, it's time to head to a historic site in downtown Raleigh. The North Carolina State Capital is another 13-minute walk from Videri. Along the way, you can pass through Nash Square to see the fallen firefighters memorial. This bronze statue memorializes all of the brave men and women who have lost their lives while acting as firefighters across our state. 
The North Carolina State Capitol is a historic building that was completed in 1840. Admission to the historic building is free. Self-guided tours are available on weekdays from 9:00 am – 5:00 pm. Guided tours are available on Saturdays at 11:00 am and 2:00 pm. The Capitol building is closed on Sundays. 
The NC State Capitol housed all of the state's government until 1888. While touring the capital, be sure to check out the statue of George Washington in the rotunda. As a National Historic Landmark, this building is the best representation of a civic building in the Greek-revival style of architecture. 
North Carolina Museum of Natural Sciences 
The final stop on our family-friend museum trail of downtown Raleigh is one of the most popular museums in the area: the North Carolina Museum of Natural Sciences. In fact, this is the most visited museum in the state! The Museum of Natural Sciences is a quick 1-minute walk from the Capitol building.  
This museum offers free entry (donations accepted) and is open from 10:00 am to 4:00 pm Tuesday through Sunday.
The NC Museum of Natural Sciences showcases research, digital media, historic collections, and living exhibits. The goal of the museum is to get their guests to ask questions. Specifically, questions about natural sciences such as what do we already know and how do we know that? 
In addition to rotating featured exhibits, the museum also features several popular permanent exhibits. A few of the most beloved exhibits at the North Carolina Museum of Natural Sciences are below: 
Snakes of North Carolina – This section of the museum displays several live snakes that are indigenous to the state. Did you know that there are over 40 species of snake living in NC? This exhibit will answer all of your little ones' questions about these slithering creatures.
Coastal North Carolina Overlook – The museum boasts one of the most renowned whale skeleton collection displays in the country! The exhibit features a massive Blue Whale, a True's Beaked Whale, and a Sperm Whale.
Postcards from Space – Here, guests can see all kinds of meteorites that have traveled through space and even have the chance to touch some! View fragments of Mars, asteroids, and the meteorite that hit Russa in 2013.
Once you've completed your tour of the NC Museum of Natural Sciences, that wraps up the trail! Complete the loop by heading back to Marbles Kids Museum, a 0.3-mile walk. 
Each of these attractions will teach you fun lessons, whether that's how to make a handcrafted chocolate or which animals are local to North Carolina. All the while, you're sure to be entertained by the fun and unique exhibits at each of the museums. We hope you'll enjoy this kid-friendly museum trail crafted by Carolina Traveler. 
Looking for more incredible museums in the RDU area? Check out our story on the Museum of Life and Sciences in Durham.