Your clicks make a difference. When you buy something from the links on our site, we may earn an affiliate commission at no additional cost to you.


Find Christmas gifts for even the most impossible-to-shop-for family member. And you don't even have to leave home to do your shopping!
This Christmas, Carolina Traveler recommends giving gifts that leave a lasting impression – great memories. We found 11 incredible experiences, right here in the Carolinas. Let's dive in to the list!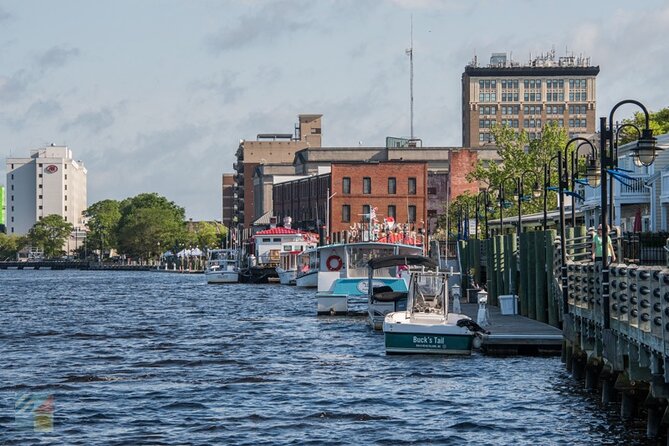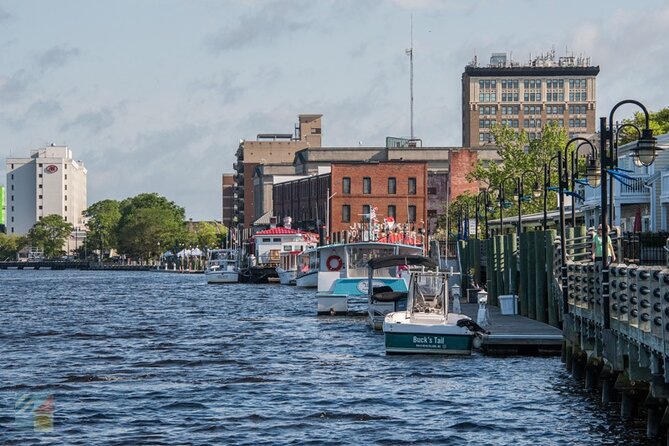 Wilmington From The Water
Just sit right back, and you'll hear a tale, a tale of a fateful ship…oh wait. Wrong voyage. No need to worry about getting stranded with Thurston Howell, III, but the narrators of this 50-minute boat cruise to Eagles Island are sure to entertain you with Gilligan-esque antics. From rice plantations and shipwrecks to local wildlife, there's an enthralling story for passengers of all kinds. Explore Wilmington water tour options.
---

Hilton Head Shrimp Trawling Cruise
Hilton Head, SC

From  $47.65
By the end of this exciting aquatic adventure, you'll be able to have an hours-long conversation with Benjamin Buford "Bubba" Blue. This cruise is ideal for adventure-seekers unafraid of getting their hands dirty, as you'll be elbows deep in shrimp. Few places on the Carolina coast offer a glimpse into the world of commercial shrimping and fishing. Who knows, maybe you'll be as inspired as Forrest Gump to pursue a captain's license yourself! Learn more about the Hilton Head Shrimp Trawling Boat Cruise.
---
---
Outer Banks Wild Horse Tour
Believed to be the descendants of shipwrecked horses from centuries past, the wild horses that roam the beaches of Corolla are a crown jewel of the Carolina coast. Embark on a four-wheel-drive excursion through the sand dunes of the Outer Banks, where you can gain coveted access to the Wild Horse Conservation Area. Discover the wild horses of the Outer Banks.
---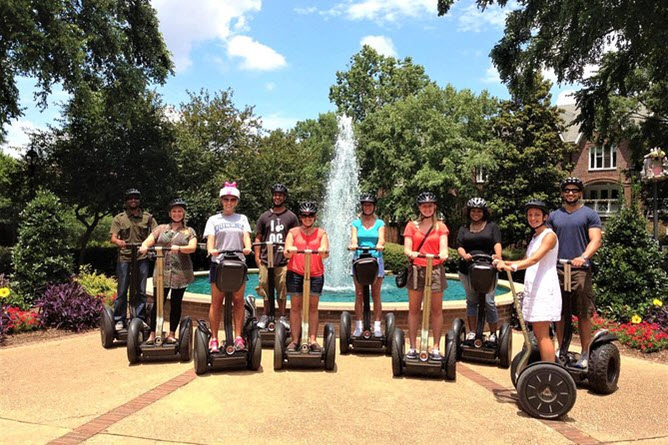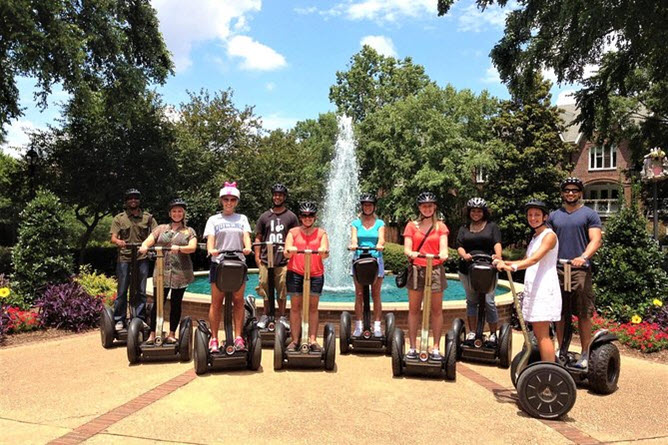 Segway Tour of Charlotte
If you've never had a Segway experience, Charlotte is the place to try it out. On this particular tour, you'll glide through Charlotte's Historic Uptown community, where you can take pictures at iconic locations such as the Gantt Center, Bechtler Museum of Modern Art, and Independence Square. Carolina Panthers fans can add on a one-of-a-kind stadium drive-by, as well! No need to be intimidated – you'll receive plenty of training on the Segway before beginning your trek. Learn more about the Historic Uptown Neighborhood Segway Tour of Charlotte.
---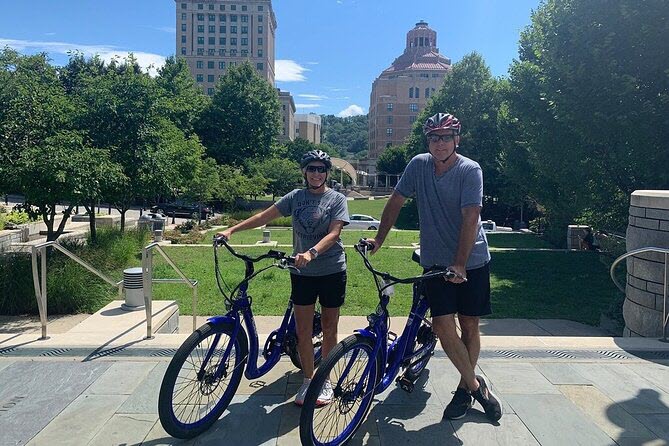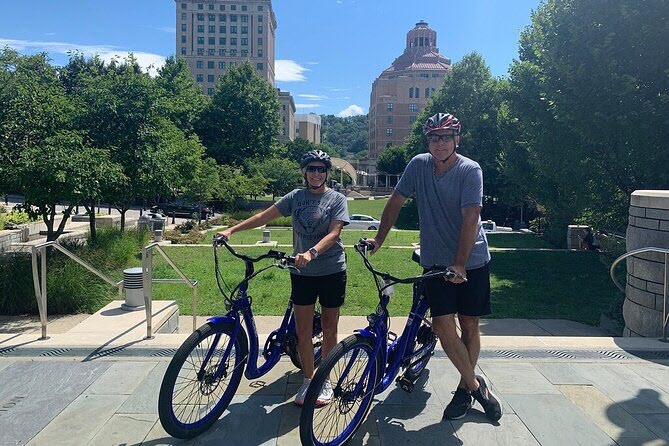 Guided Electric Bike Tour of Asheville
There's a bike tour, and then there's an electric bike tour. A guided electric bike tour through Asheville's most splendid secret hideaways and architectural landmarks packs all the entertainment and education without sweat or muscle cramps. Capped at seven riders, the small-group tour boasts a more intimate experience than other bike tour options. Learn more about the Asheville Historic Downtown Guided Electric Bike Tour.
---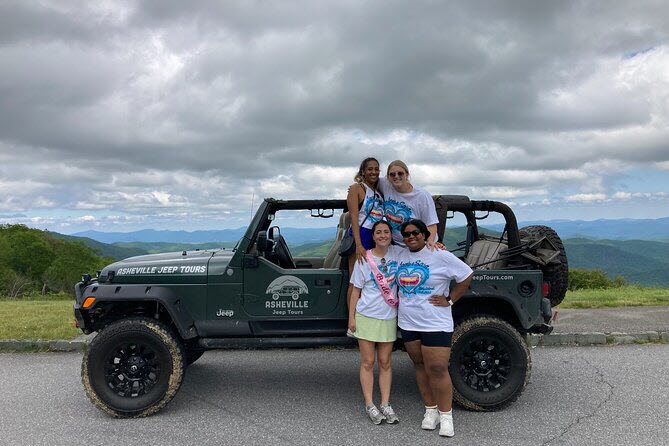 Blue Ridge Parkway Jeep Tour
Beep beep! Who's got the keys to the Jeep? Buckle up your seatbelt as you prepare to ride through otherwise inaccessible trails of the picturesque Pisgah National Forest. Stop and take a picture by stunning waterfalls, gaze out into the horizon from the 5,300-foot Blue Ridge Parkway overlook, and cap off the experience with a cup of hot chocolate. You'll want to wear extra layers, as the mountain climate reaches temperatures 20 degrees cooler than downtown Asheville. Learn more about the Winter Blue Ridge Parkway Jeep Tour. 
---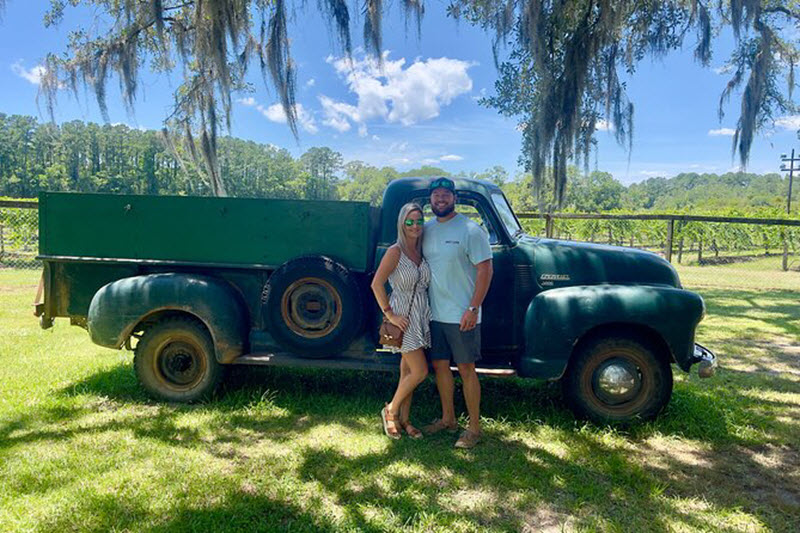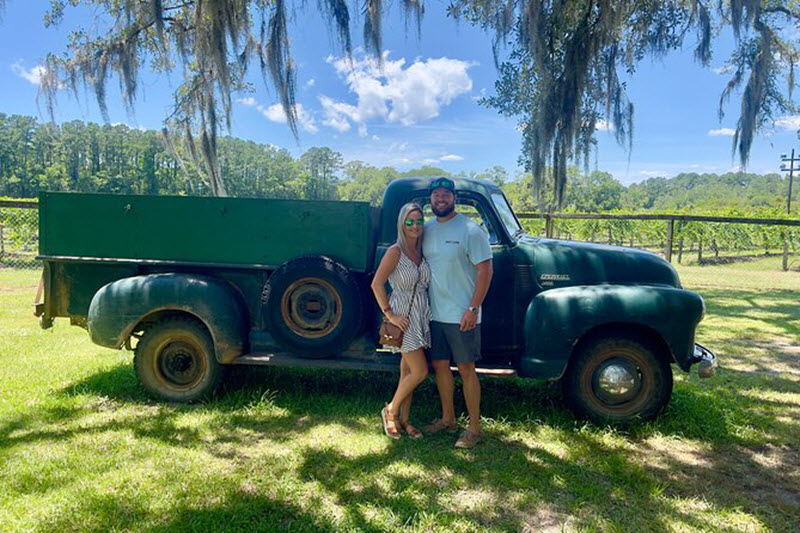 Wadmalaw Island Adventure
Wadmalaw Island (Charleston), SC

From $105
Few people can say they've stared into the canopy of the largest oak tree east of the Mississippi River. Fewer can say they've done so with a wine glass in hand. Enjoy the best of both worlds on a trolley-led tour through the sea island of Wadmalaw, home to many of the farms that provide the fresh produce featured in some of Charleston's best restaurants. If wine isn't your beverage of choice, you might opt for a cup of tea at the Charleston Tea Garden. Pinkies up! Learn more about the Wine Sippin' Tea Drinkin' Tree Huggin' Tour: The Wadmalaw Adventure
---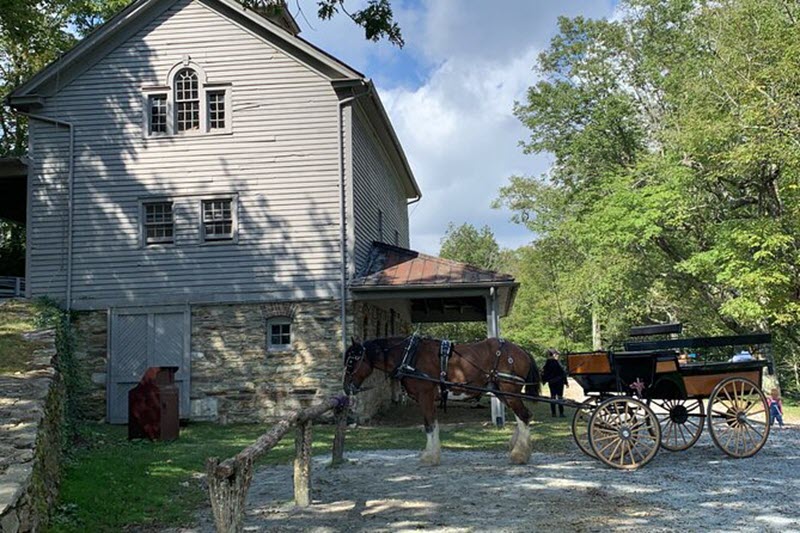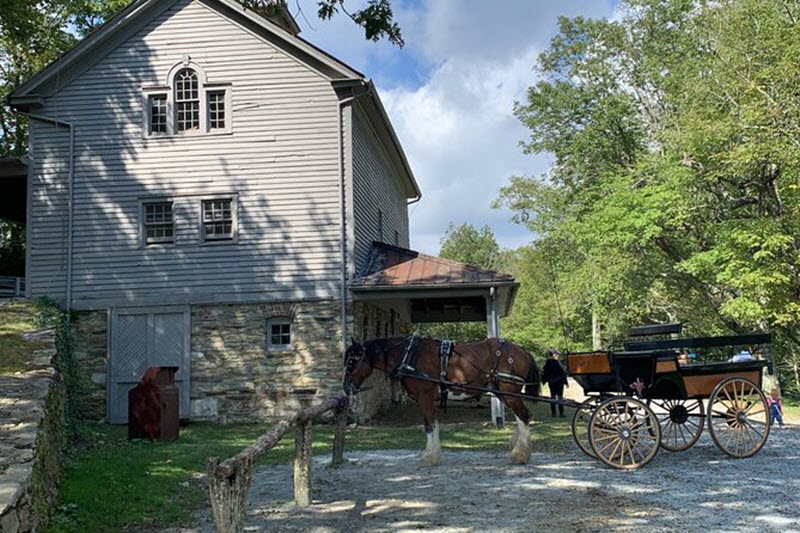 Horse and Carriage Ride in the Blue Ridge Mountains
Blowing Rock (Boone), NC

From $125
If you're looking for a romantic rendezvous, a horse and carriage ride through Blowing Rock's Moses H. Cone Park will wind you and your soulmate through the snaking trails of the 3,500-acre park. You can visit the exquisitely preserved Moses Cone Manor at the end of your tour to watch live pottery, wood-carving, and painting demonstrations. Learn more about the Horse and Carriage Ride through Moses H. Cone Park.
---
Hang Gliding Lessons
You'll feel like Orville and Wilbur Wright's third sibling as you don your helmet and harness and take off on a beginner's hang-gliding lesson. At Jockey's Ridge State Park, only minutes from where the Wright Brothers launched their inaugural flight, you'll take on not one, not two, but five training flights over the course of several hours. 
---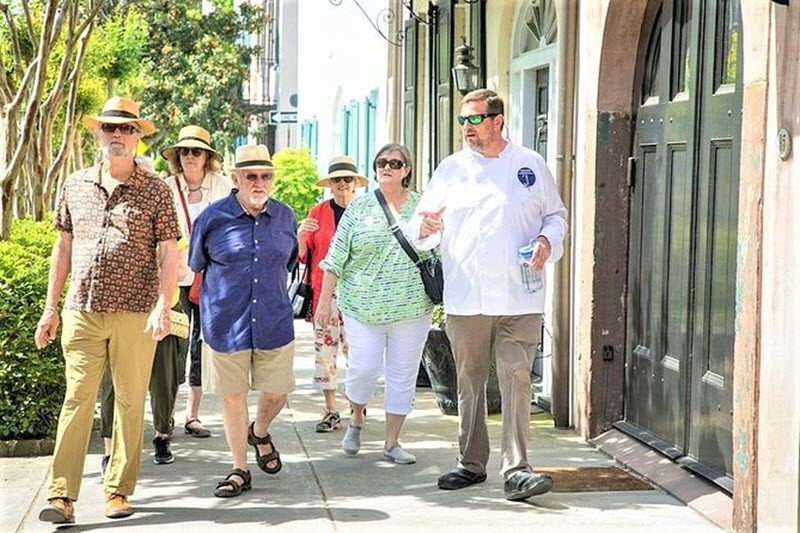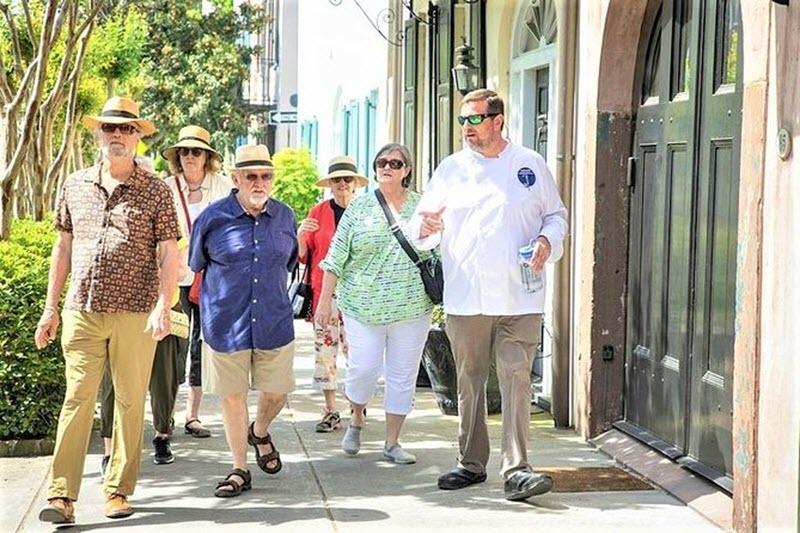 Charleston Food Tour and Cooking Class
For the person who has done everything there is to do in the Lowcountry, we have the perfect experience. Undiscovered Charleston entrances locals and visitors alike with a 90-minute culinary escapade led by renowned local chef Forrest Parker. No other food tour in Charleston can grant access to a true insider's view of the most vibrant and flavorful food scene in the South. Participants also enjoy a quintessential Lowcountry lunch with carefully selected wine pairings and enjoy a sweet send-off in the form of one of Chef Parker's original recipes. Make plans to try Undiscovered Charleston: Half-Day Food, Wine & History Tour w/Cooking Class.
---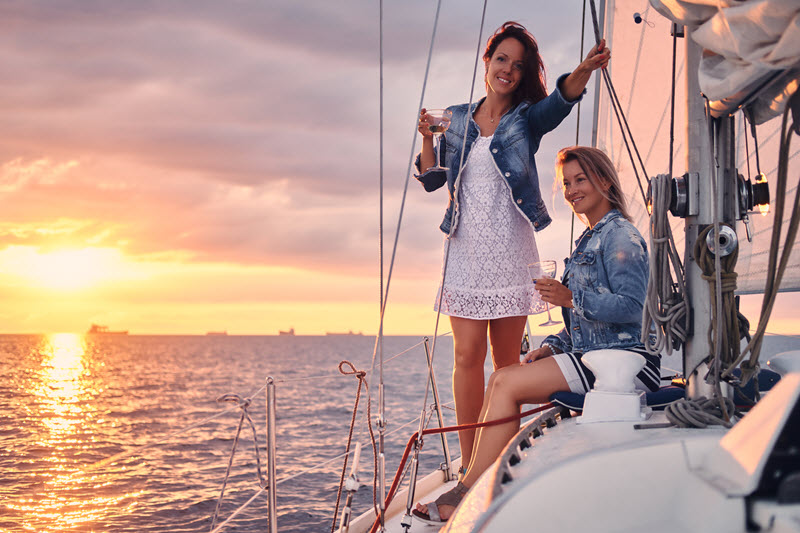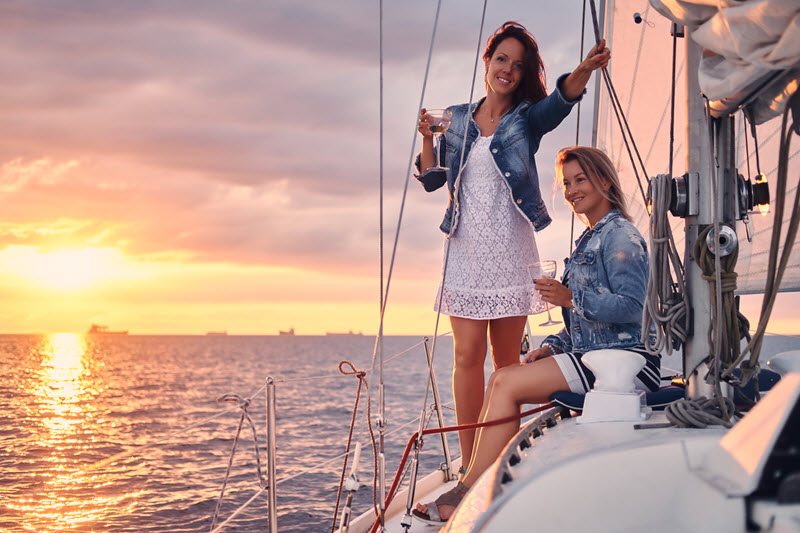 Private Sunset Sail
Hilton Head Island, SC

From $495 for a group of 6
Watch the dolphins and other wildlife from this private cruise as you'll sail off into the sunset from Hilton Head Island. Guests have seen wildlife including dolphins, manatees, sting rays, and other creatures. If you like, you can learn how to sail, or you can just relax and take in the scenery as we cruise through the gorgeous sunset. Book your Private Sunset Sail.
---
---
Carolina Traveler participates in affiliate programs and may earn a commission from purchases made from the links on this page.