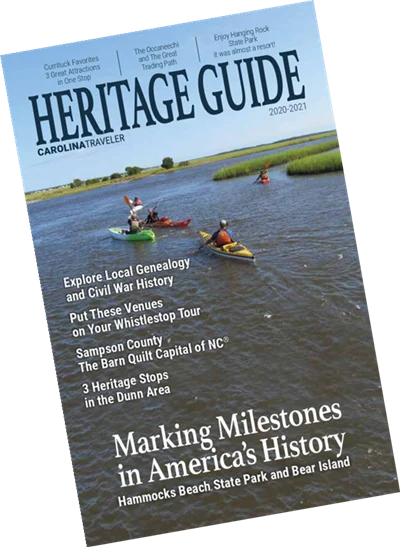 Carolina Heritage Guide Magazine
The Heritage Guide is Carolina Traveler's annual official guide to North Carolina historical places, attractions, museums, memorials and more! In addition to a comprehensive directory, the magazine features stories that explore historical locations and the people behind them.
The Heritage Guide is available at North Carolina welcome centers and as a bonus publication to Day Trips® magazine subcribers.