Whether you're seeking adventure or relaxation, a weekend in Corolla has options that are sure to delight everyone in the family. North Carolina's Outer Banks have a serene, beautiful splendor that draws families from up and down the East Coast every year. 
Nestled between the Currituck Sound and the Atlantic Ocean you'll find the village of Corolla. A 3-day weekend in this beautiful spot is just what the doctor ordered. Once you're ready to make your plans, there are all kinds of things to do in Corolla, NC, and we're here to help highlight the must-see sites. Here's how to make the most of your long weekend in Corolla. 
The Magic of Corolla Beach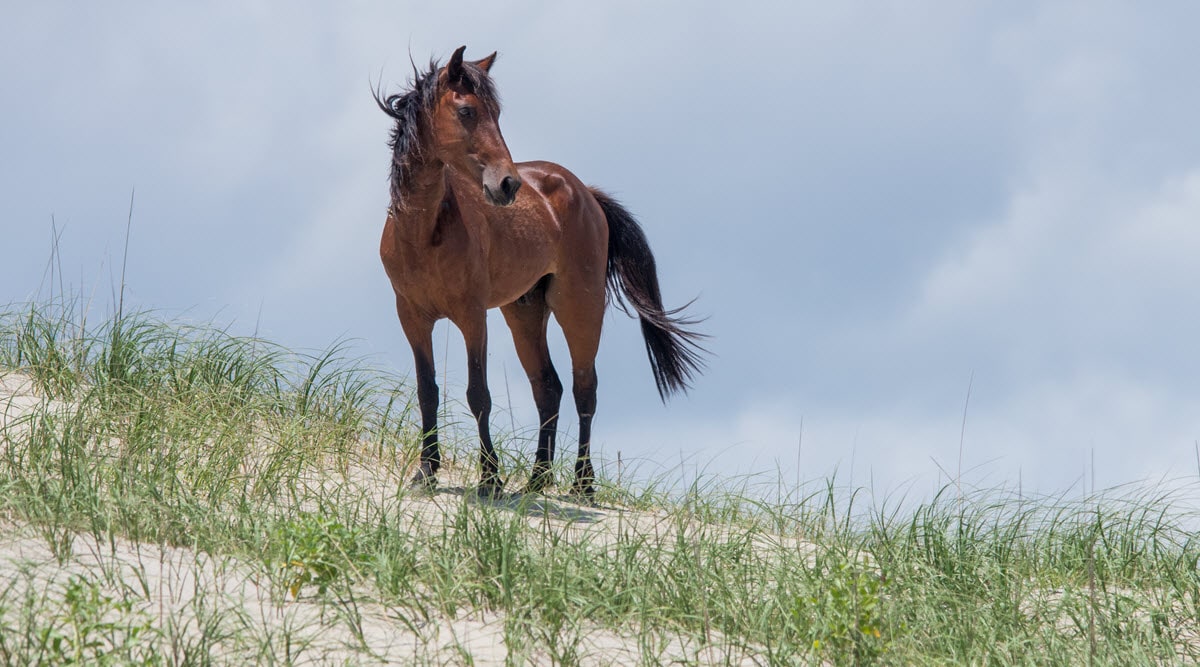 Known for its wild horses, Corolla Beach has a magical, natural feel that you won't get at any of the other beaches on the East Coast. Corolla has opted out of the tourist-trap, tacky souvenir shops and stuck with the more natural beauty to draw in the crowds. Bonus: the beach allows dogs with certain restrictions (read more about NC dog-friendly beaches). 
Although it's incredibly tempting, visitors are not allowed to approach the wild horses and must stay at least 50 feet away. It may be possible to catch a glimpse of the wild horses on your own, but guided tours are a safer bet. Check out our suggestions on how to see the wild horses of the Outer Banks during your weekend in Corolla, or consider one of these options: 
Historic Corolla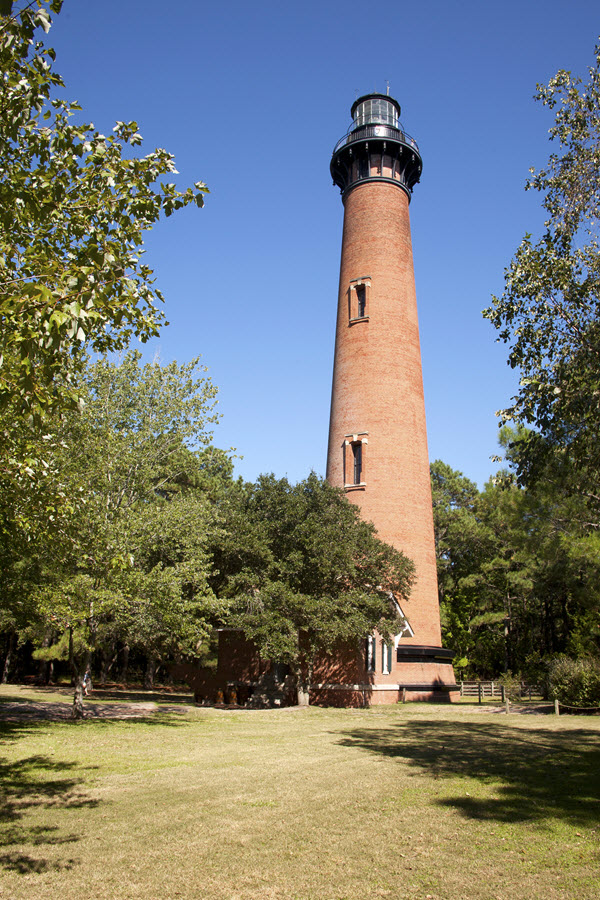 When you're ready to do a bit more during your weekend in Corolla, it's time to head to the Historic District. Here, visitors can take in the natural beauty and rich history of the Outer Banks. 
Take in the stunning views from Currituck Beach Lighthouse on the observation deck. The 220 steps to the top are worth it for the panoramic views. Open daily from 9 am – 5 pm and free for kids aged 0-3. 
Historic Corolla also offers a peek into history from the Whalehead Club. In the 1920s, Whalehead was a hunting retreat for industrialist Edward Collings Knight, Jr. and his family. The home is full of glitz and glamour including Mrs. Knight's original Tiffany glass sconces and Steinway piano. 
A visit to Historic Corolla isn't complete without stopping by the Outer Banks Center for Wildlife Education. The center offers multiple exhibits ranging from sea turtles to owls and highlights their habitats. 
Quick OBX Side Trips
The Outer Banks offers so many adventures and adorable little towns, it can be nice to take a side trip to one of the neighboring cities during your weekend in Corolla. Each one has its own personality and must-see sites.
Nags Head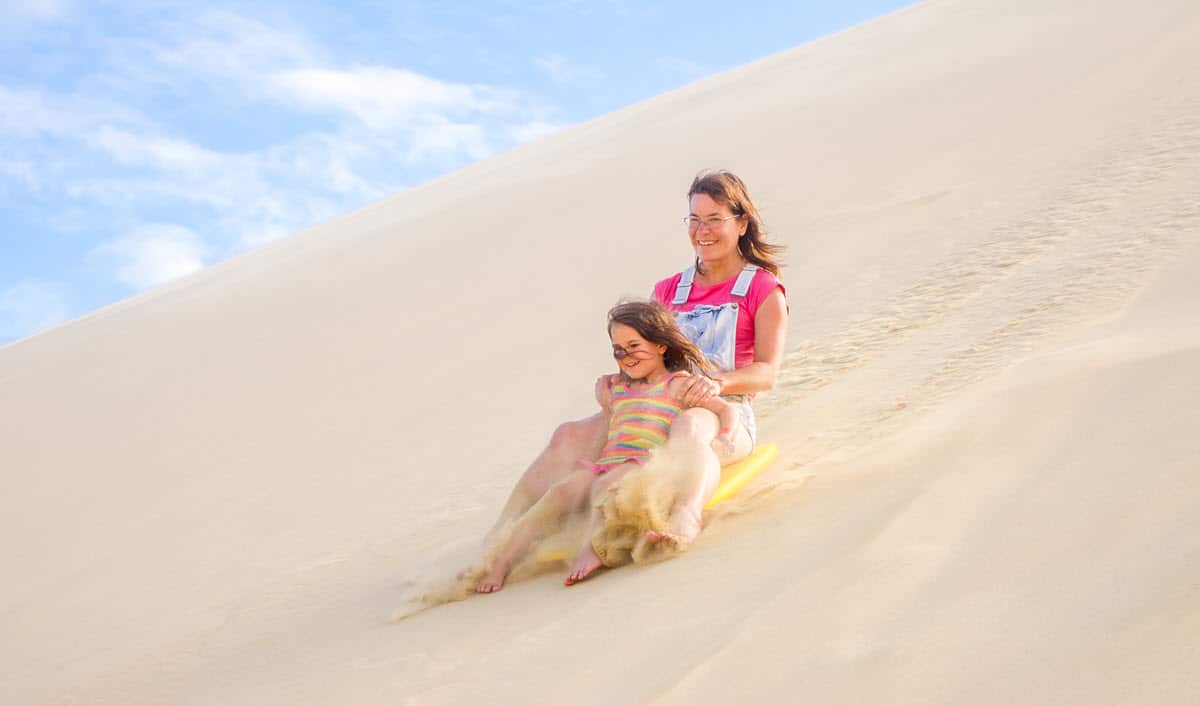 Do you have an adventurous family? If so, Jockey's Ridge State Park will be fun for the whole crew. This park features the tallest living sand dune on the East Coast! Start the day out by kiting and strolling the 360-foot boardwalk to learn about the dune's ecology. 
The real adventure starts with "sledding" down the sand dunes. Kitty Hawk Kites provides sandboard rentals during park visitation hours. The experience is similar to sledding on the snow, only not quite as fast.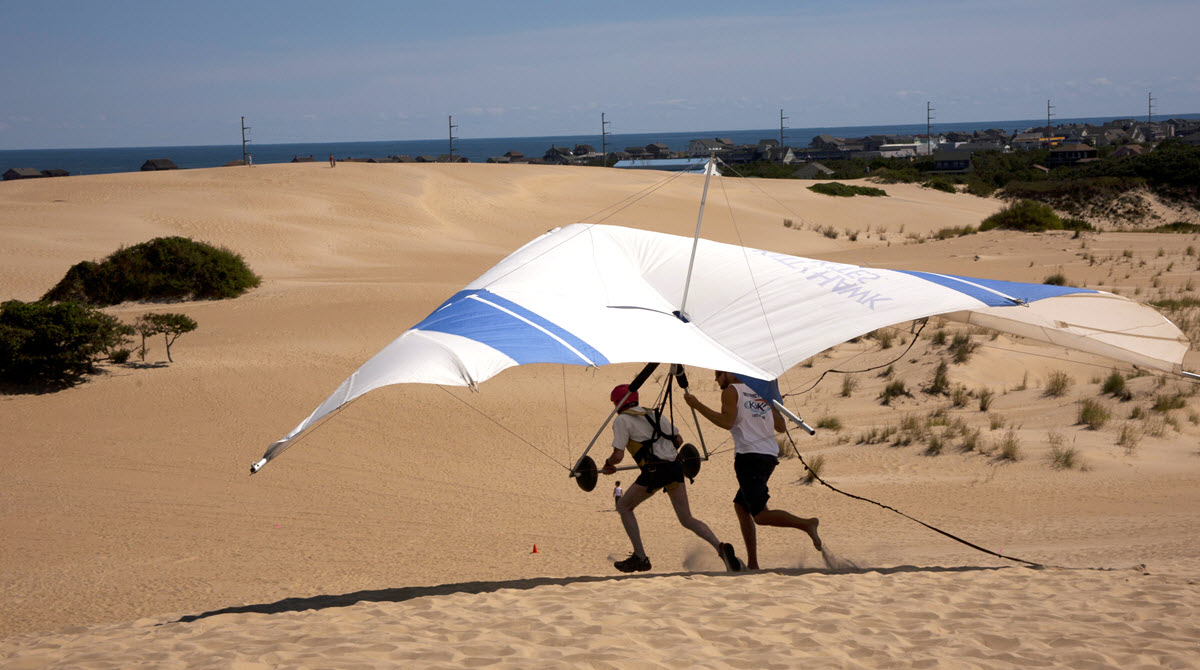 Or, you can even try your hand at hang gliding! Kitty Hawk Kites offers lessons that will have your mood soaring. This thrill can even be experienced by little ones. 
Kitty Hawk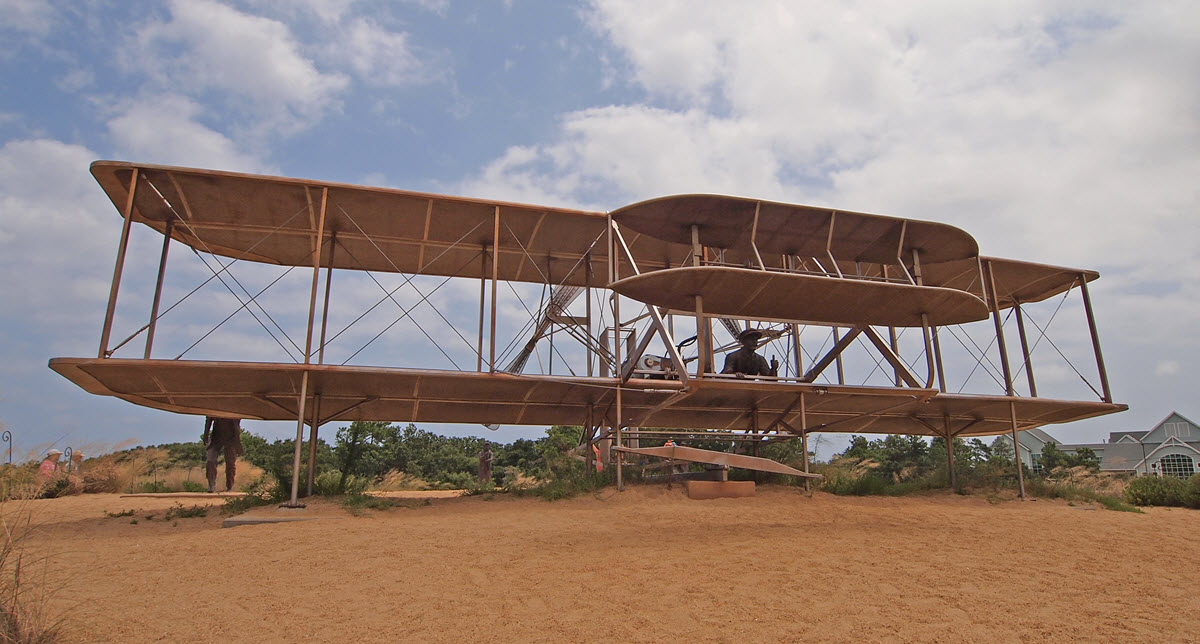 If you're seeking more history and educational opportunities, a visit to Kitty Hawk is a must. Here, you can visit the Wright Brothers National Memorial. With plenty of courage, Wilbur and Orville Wright pulled off the first successful airplane flight on this site in December 1903. 
The memorial is a 60-foot granite monument perched atop Kill Devil Hill. The museum features a full-size replica of the 1903 plane. Nearby, visitors can also view replicas of the structures the Wright Brothers called home during their 4 years of experimentation plus aviation relics of the past. 
Duck
For a more relaxed side trip during your weekend in Corolla, pay a visit to Duck, NC. This picturesque town offers a town park and boardwalk that showcase stunning views of the sound and marsh. Although swimming is not allowed from the park, fishing and crabbing are acceptable in designated areas. Check out the park and boardwalk rules here. 
The town of Duck is eminently walkable and offers a plethora of dining and shopping options. The Duck Waterfront Shops are a popular little shopping village. These shops offer everything from clothing boutiques and art galleries to candy stores and coffee shops.    
Where to Stay in Corolla
Depending on whether you'd prefer a luxurious ocean-front rental or a cozy beach bungalow, there are plenty of places to stay during your weekend in Corolla. 
Here are a few places to start your search: 
Where to Eat in Corolla
Dining at delicious local joints is one of the best things about a long weekend vacation. Corolla has plenty of tasty options. 
These are some mouth-watering local restaurants to dine at during your weekend in Corolla: 
Know Before You Go
The uncrowded beaches, delicious seafood spots, and historical attractions make the Outer Banks perfect for families. While there's plenty of things to do in Corolla NC, it's important to plan ahead. These pristine beach towns are popular attractions meaning that hotels and rentals can book up quickly. Temperatures are the warmest during the summer months, but rental rates drop from March to May and September to November.
No matter when you go or where you choose to stay, your family is guaranteed to enjoy the beauty of the OBX over a 3-day weekend in Corolla.